At Purvis Real Estate Training Institute we know that each student learns differently and that we all have busy schedules and time commitments. Individual preferences, schedules and learning styles are why we offer our pre-licensing courses in both Classroom/Correspondence format courses as well as Internet/Correspondence courses.
The price for our classroom format courses is $1,199. The price for our online course packages is $429. The #1 premium package features eBooks and remote final exam proctoring for a complete online course experience available 24/7.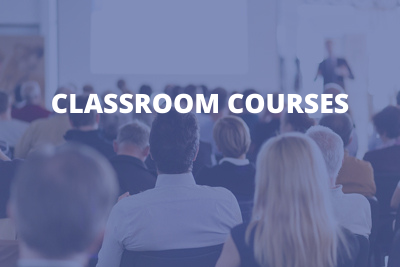 Classroom & Independent Study Correspondence Courses
Purvis Real Estate Training Institute is approved by the Texas Real Estate Commission with Real Estate Provider License #4558. We offer classroom format live instruction courses at our training facility in Fort Worth. The classroom format features a condensed version of instruction and course content, which is particularly appropriate for students who benefit from a structured learning environment and those who benefit from the opportunity to interact with instructors and other students. The classroom format program is 13 days of live instruction on Tuesdays thru Fridays from 9 am to 5 pm. There are 3 days of course assessments, quizzes, final exams and scenario based learning exercises. Classes are Tuesday thru Friday from 9 am to 5  pm. Course assessments and final exams are on Mondays from 9 am to 4 pm
Benefits of Classroom Courses
Instructors are experienced educators and real estate practitioners who are knowledgeable about the TREC/Pearson Vue licensing exam and are dedicated to teaching important examination and TREC required concepts.
Students benefit from the opportunity to engage in dialogue with instructors and other students.
Students benefit from the ability to ask individual questions in person and receive immediate feedback from the instructors.
Students benefit from having structured course completion date and specific time allotments per subject.
Students benefit from the final day of class that is a summary of the content from the entire classroom segment of training.
One of the very best real estate schools in Texas. The leadership of this school puts their heart and soul into every class. With a deep heritage of family, real estate professionalism and expertise, each student will walk away with a greater understanding of how to be a professional real estate agent.
 Review from Facebook
---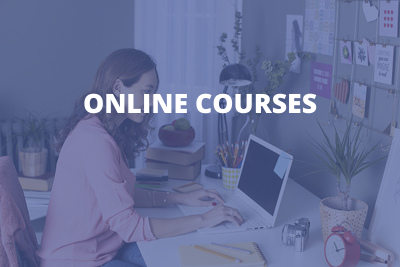 Internet Correspondence Courses
If you prefer completing your course work outside the classroom, we offer an online course package with final exams via remote, recorded online exam proctoring. Our online courses are offered through a partnership with 360training.com and are TREC approved as "Correspondence" format courses. If you are a motivated self-starter and want to study at your own pace, you may be well-suited to online learning. All courses must be completed within 1 year of enrollment. 
The content for each course is separated into chapters, with courses ranging from 9 to 15 chapters. You will read the chapter content and answer a 3 question quiz at the end of each chapter. TREC Rules require that you score 100% and answer all 3 questions correctly before the system will allow you to proceed to the next chapter. The content for Law of Agency is 12 chapters; Law  of Contracts is 10 chapters; Promulgated Contract Forms is 9 chapters; Real Estate Finance is 10 chapters; Real Estate Principles I is 15 chapters; and Real Estate Principles II is 10 chapters.
Once you have finished all of the chapter quizzes for a course and at least 3 days have passed since you started the course, you will schedule an appointment to take your final exam in our office or if you purchase the #1 online course package, you will take your final exams through a remote proctoring system that is available 24/7. The final exam consists of 60 multiple choice questions. When you start an exam, it must be completed within 2 hours. You are not allowed to start and stop the exam. The minimum passing score is 70%. If you do not pass, you are allowed to take another final exam. If you fail the exam a second time, you must retake the course. Please be aware that your new exam will be different from the previous exam. There is no charge to repeat the course.
Your course completion certificates will reflect the start date and time, as well as the ending date and time. You must spend the requisite amount of time in each 30 hour course. A certificate will not issue if you complete the course in less than 30 hours. taking into consideration that you can only be awarded credit for 12 hours of classwork each day. 
Course completion times vary from student to student, and is influenced by the speed at which you read and how quickly you understand the subject matter, as well as your computer skills. You may start and stop your courses at any time, so long as you complete all of the courses within 1 year of payment and enrollment. Click here for enrollment info on our online courses https://www.purvisrealestate.com/online-courses 
Online TREC approved courses are provided by 360training #4591.