PURVIS REAL ESTATE TRAINING INSTITUTE
Purvis Real Estate Training Institute has been Fort Worth's leader in real estate licensing courses for decades. We are a local, family owned business and are honored to have served our community since 1973. The Institute was started by Lynn Purvis and is operated by Leslie Purvis and her business partner, Terry Dunlap.
At Purvis, we utilize time-proven teaching techniques that are effective for individuals from a variety of professional and educational backgrounds and we do our best to prepare our students for the TREC licensing exam. We are dedicated to serving individuals and professionals with Texas real estate sales agent's licensing courses, Pearson Vue real estate exam preparation and continuing education and real estate broker's licensing courses. We offer different delivery methods for you to complete your courses in an environment and time period that works for you. Whether you take your courses in a classroom, by correspondence, or over the internet, we have a program that fits your needs.
Purvis Real Estate Training Institute is Real Estate Qualifying Education Provider #4558 as approved by the Texas Real Estate Commission (TREC).
Purvis Real Estate Training Institute is Continuing Education Provider #197 as approved by the Texas Real Estate Commission (TREC).
LESLIE PURVIS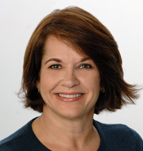 ​
Leslie Purvis is from Fort Worth and joined her father, Lynn Purvis, in the family business, Purvis Real Estate Training Institute, in 1981. Purvis has helped thousands of candidates pass the Texas Real Estate Sales Agent and Broker licensing exams, as well as conducted hundreds of CE courses for the Purvis CE Providership. She is the author of a TREC licensing exam preparation text, as well as a Qualifying real estate and CE course author. Leslie teaches exam preparation and CE courses for Purvis. She is a professor in the Finance Department at TCU, where she also serves as the Faculty Advisor for the undergrad and graduate Real Estate Clubs, as well as the Associate Director of the TCU Center for Real Estate. She welcomes questions or comments from prospective students and looks forward to hearing from you via email leslie@purvisrealestate.com or phone at 817-738-4669.
TERRY DUNLAP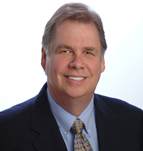 Terry Dunlap grew up in Fort Worth, Texas. He attended Arlington Heights High School and graduated from Texas Christian University with a degree in Finance. He has been in the real estate industry since 1981 and has been involved in development, construction, management, sales and leasing of commercial properties. He is a licensed Texas Real Estate Broker and an instructor of CE and pre-licensing courses. Terry has been a partner in the Purvis Real Estate Training Institute since 2010. He runs the day to day operations and teaches pre-licensing courses. He has two children who live in Fort Worth, Texas. You can reach him via email terry@purvisrealestate.com or at 817-738-4669